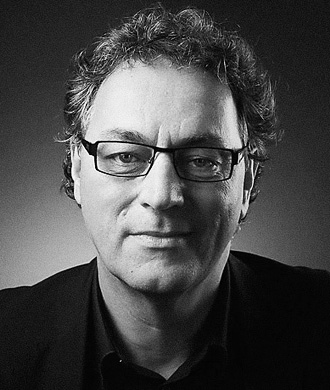 Gerd Leonhard is a Futurist and a Humanist, a leading global Keynote Speaker that has been listed by the Wall Street Journal as one of the leading media futurists in the world. He focuses on the intersections of humanity, science/technology, business, culture and the need for a new form of capitalism. He promotes sustainable, human-centric values, and emphasizes the importance of foresight, future-ready leadership, and resilience in the face of uncertainty.
He is highly regarded as a global influencer and has advised business leaders and government officials around the globe. He has worked with the most influential companies and he had the opportunity to influence and inspire millions to "imagine and create a better tomorrow"
Green is
the New Digital,Sustainable is the New Profitable
Green is the New Digital, Sustainable is the New Profitable
'As a futurist and humanist, Gerd tells the story of people, planet, purpose and prosperity. Digital transformation has just become business as usual now.  The next really bigtopic is the decarbonisation of our economies and the 'gradually, then suddenly' departure from the fossil-fuel era. Gerd talks about why that is the biggest opportunity in this coming decade.
Gerd sets forth that the  circular economyis the only economy we'll have in 2030, and that 'sustainable' is becoming the new 'profitable' in the next 5 years.
Any company that does not understand how this global move towards rapid decarbonisation will impact every segment of their business, will wither and shrink or just fade away. In this talk, Gerd explains why this tectonic shift is happening now, what it really means, and how to get behind it and prosper in this fork-in-the-road decade that's coming up.
"Used as we are to the gradual societal shifts brought about by previous change waves, often allowing decades to adjust and respond, I ask if we as a tribe are ready to abdicate our human sovereignty to the faceless forces of technology? Are you ready for the biggest loss of free will and individual human control in history?"
"The future is already here – we just haven't paid enough attention to it."
"People, Planet, Purpose, and Prosperity" is Gerd's credo.
"Civilizations are driven by their technology, but defined by their humanity."
"The future is no longer a time-frame: it's a MINDSET."
FUTURE TENSE CONFERENCE | ZAGREB | 2023
WHAT IS FUTURE TENSE