Future
of Education
and Work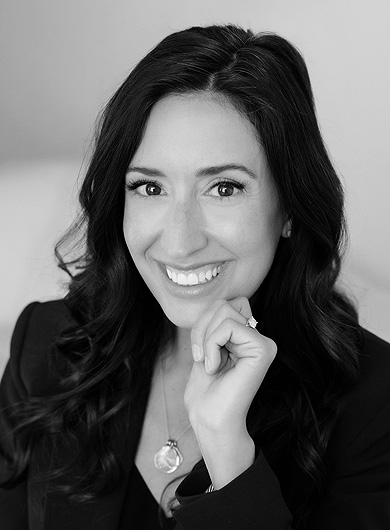 Erica Orange is the Executive Vice President & Chief Operating Officer of The Future Hunters. She evaluates emerging social, technological, economic, political, demographic and environmental trends – and identifies the strategic implications (the "So what?") of those trends for several of the most influential Fortune 500 companies, trade associations and public sector clients.
Erica's ability to identify patterns, think critically and analytically, and translate that into actionable strategies is what has made her an invaluable asset to clients. Erica frequently speaks to a wide range of global audiences about the macro trends that are shaping and impacting today's landscape. In 2020, she was named by Forbes as one of the world's 50 Top Female Futurists.
Learning on the Edge of Tomorrow
One of the areas she focuses on is generational trends. 
Change is happening faster than ever before and is catapulting us into a world of "templosion" – a term to describe the rapid acceleration of time. Using macro sociocultural, economic, demographic and technological trends as a catalyst, Erica will put these changes within a broader context and highlight the opportunities as it relates to the future of education and learning.
This will include a look at how disruptive new technologies are helping unleash young imaginations and changing what it means to "learn" in the 21st It will also include a deeper look into the future-proofed skills and competencies that will emerge as critical components for the youngest generation.
For them, in the next 5-10 years, intelligence (the ability to solve challenges never before encountered) will be valued far more than smart (the ability to learn and retain things).
Lastly, Erica will address the shift from STEM to STEAM (with the inclusion of art) – and how STEAM education, particularly amongst girls, will help advance future economic opportunities.
"It is our job to hunt the future, capture the future, and ultimately answer the question, "so what?"
"Office space today needs to figure out its own unique value proposition through the lens of redesign."
"Templosion is the implosion of the biggest of things, the biggest of events into smaller and smaller chunks of time. What we are witnessing is the rapid truncation of time."
FUTURE TENSE CONFERENCE | ZAGREB | 2023
WHAT IS FUTURE TENSE