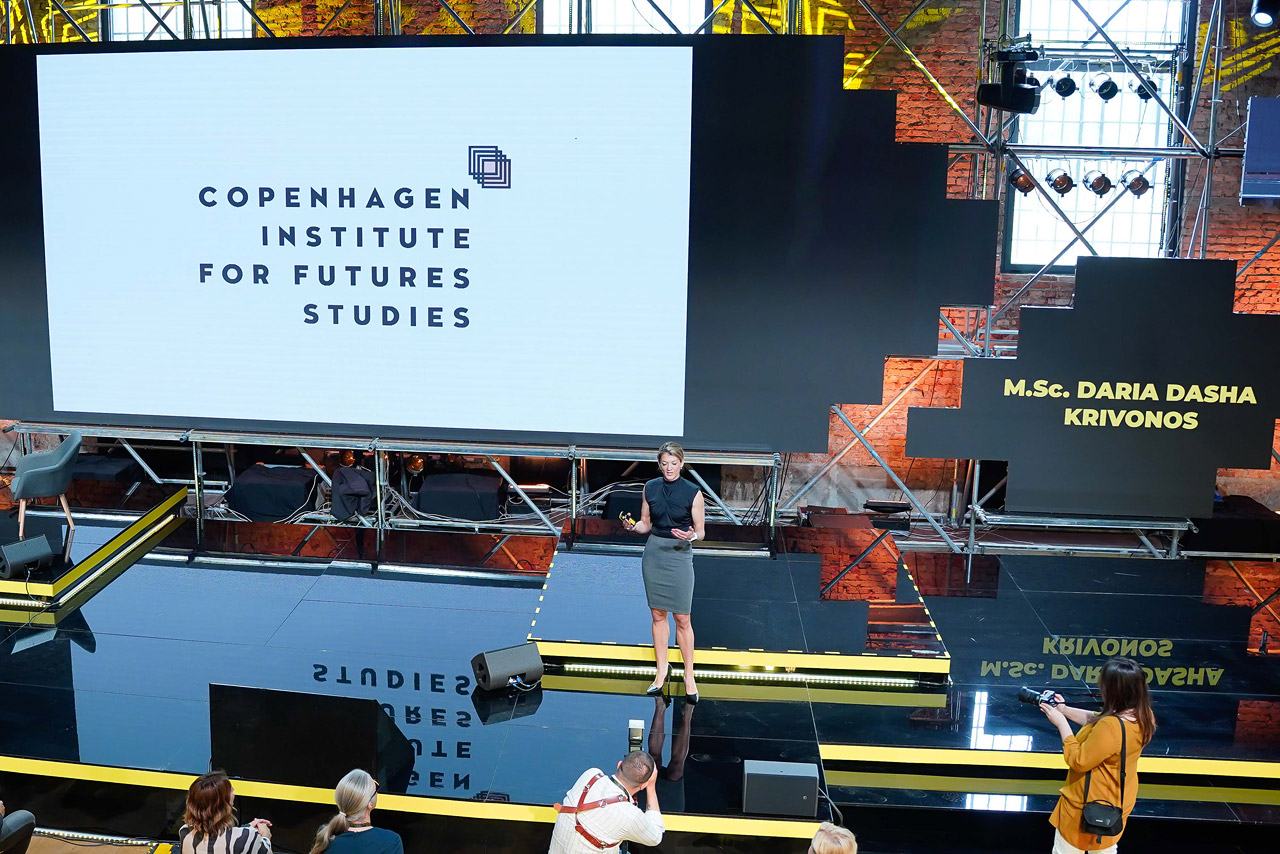 3 minute read
Refresh your knowledge and deepen your understanding of future megatrends through a practical workshop led by an expert futurologist from the Copenhagen Institute for Futures Studies.
One of the terms that are often mentioned in futurology, and at Future Tense Business Conference, are megatrends. They are futurists' key tools for discovering future scenarios, while for organizations they ensure survival on the market.
Unlike trends happening within a short period of time, megatrends are present for many years and have had a profound impact on humanity. They represent significant changes in the fields of economy, technology, society, and environment. Also, they can create opportunities or challenges for your organization in the future.
Why are megatrends important in business?
Megatrends analysis is a key tool for futurists, as well as for all those who want to make better decisions for future business. Megatrends help organizations with planning for five, ten, or thirty years ahead. Also, it enables organizations to prepare for all the challenges that await them and thus create resilient business strategies and goals. In addition, megatrends encourage innovations within organizations. More precisely, if by analysing megatrends you notice that a certain megatrend harms your future business, it can encourage you to introduce a new work model, a product, or a service that will enable your organization's survival on the market.
How to apply megatrends in business?
In business, it is not enough to just recognize megatrends but is necessary to know how to apply them. Experts from the Copenhagen Institute for Future Studies, who cooperate with some of the world's leading organizations such as Coca-Cola, Maersk, Volkswagen, and UNESCO, will help you with that. Apart from the regular Future Tense 2023 B2B Conference's agenda, we are offering you an exclusive opportunity to explore the "Megatrends Shaping Tomorrow". During the four-hour workshop, which includes three exercises, you will learn to recognize megatrends and discover how to apply them in your business.
The workshop "Megatrends Shaping Tomorrow" is intended for max. 40 people so book your place on time here.